Album release tour Japan, day 10, 11 and 12
Day 10. (940 km)
Radio Osaka
Around 9:30 Yuichiro arrived at my hotel with my bag.
I had left it at his house because of all the travelling we did the last days and just brought some clothes I needed for these shows.
[gdlr_row]
[gdlr_column size="1/3″]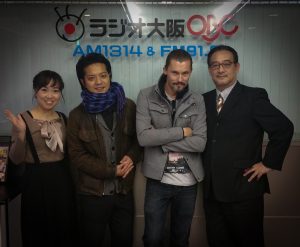 [/gdlr_column]
[gdlr_column size="2/3″]Today Yuichiro and I were going back to Osaka to appear on a radio show. After dropping my bag in my room we took a taxi to the train station to get on the Shinkansen bullet train to Osaka. We were going to be picked up by Mr Shunichi Nakamura at the station in Osaka. Again I could enjoy the beautiful views passing me by in the train. It's always a joy to travel with Yuichiro, he is very relaxed and we know each other well. After arriving at Osaka station we met up with Mr Shunichi Nakamura. He was already waiting in front of the station with his car. We got at the radio station and after saying hello to the crew there, yuichiro and I went outside again to get a coffee and talk about what we were going to do. Off course the whole interview would be in Japanese so Yuichiro would be also translator for me. We decided to do both one song solo and do a song together.[/gdlr_column]
[/gdlr_row]
The interview went very well, we talked about the new album, the tour we were doing and the future plans we both had. After this Mr Shunichi Nakamura invited us to show Osaka and so we went with his car to the centre of Osaka. After some sightseeing we stopped to taste some special dish and have some drinks. Mr Shunichi Nakamura told us not to eat allot because later that evening we would go with him to eat at a very special restaurant.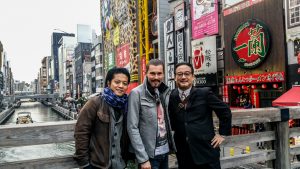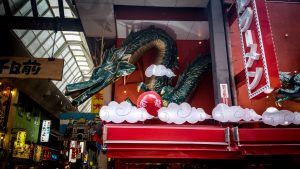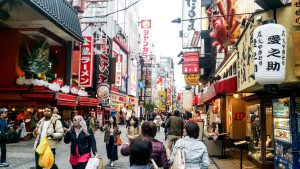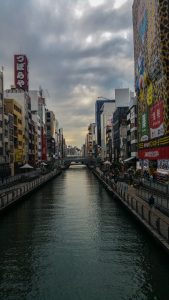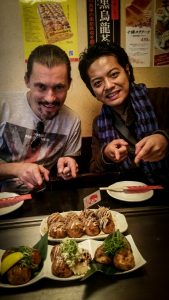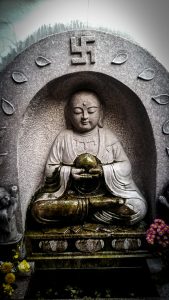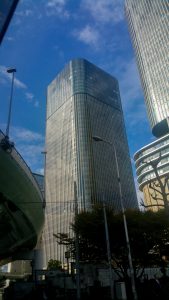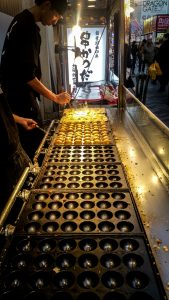 The dinner we did was simply amazing, so much details and different dishes. After this great night out we got introduced to the chef and took a picture with him. Mr Shunichi Nakamura dropped us of at the station and after saying goodbye to him we took the train back to Tokyo. I walked back from the station to my hotel and went to bed. The next day was going to be my first free day.
[gdlr_divider type="solid" size="50%" ]
Day 11.
Free time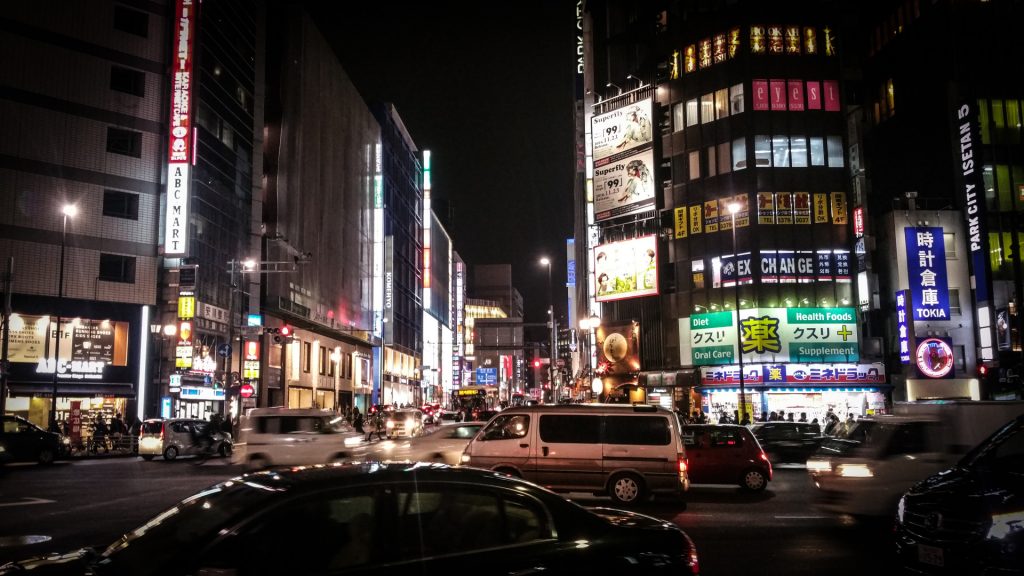 Sleeping most of the day I went out around 21:00 to get some food in Tokyo centre. This city really never sleeps and you can get anything at any time.
Because we were going to fly to Okinawa the next day I did not do anything special. The next day I had to take the Narita Express to meet up with the rest of the band at the airport so I packed my bags again and arranged a taxi in the hotel lobby. The taxi would pick me up at 6:00 in the morning.
[gdlr_divider type="solid" size="50%" ]
Day 12.
Fly to Okinawa

At 6:00 I took a taxi to the train station to get the Narita Express to Narita airport. We were going to fly to Okinawa to play at the jazz festival there.
After arriving at terminal 1 I had a little panic moment. I forgot my little bag with all my documents, passport inside the train. I rushed to the Narita Express info desk to get help. Japan is very well organized so when I got to the lost and found department my bag was already there! When I got at the check in desk the rest of the group was already waiting for me there. The flight to Okinawa was going to be around 3 hours of flight time.
[gdlr_row]
[gdlr_column size="1/3″]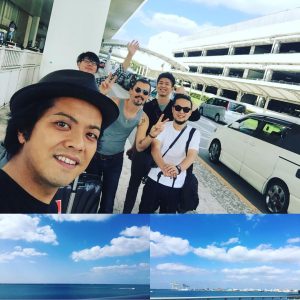 [/gdlr_column]
[gdlr_column size="2/3″]After arriving at the airport in Okinawa we got picked up by the organisation of the festival. The weather was super, it was still summer and about 26 degrees. We packed the van and started the trip to the festival. After some time we stopped to have the famous soba from Okinawa. It was a typical local place and already busy with people.
After this meal we got dropped off at the hotel we were going to stay. After checking in the hotel we got dropped off at the festival to do a sound check, the festival would start the next day.[/gdlr_column]
[/gdlr_row]
The location was very special, Nanijin Castle, a world heritage. It was almost surreal, when it got dark it felt like a different planet.
[gdlr_row]
[gdlr_column size="2/3″][gdlr_video url="https://www.youtube.com/watch?v=L4C4R8O6iLQ&feature=youtu.be" ][/gdlr_column]
[gdlr_column size="1/3″]Nakijin Castle, or Nakijin Gusuku (Ryukyuan castle or fortress) is located in Nakijin Village, Okinawa, Japan. It was the residence of the Ryukyuan Kingdom governor and is currently in ruins. Work began on its construction in the late 13th century and it had reached its final form by the beginning of the 15th century. The castle is strategically sited on a lone hill, well defended by natural features (river, cliffs and deep valley). The fortress includes several sacred Utaki groves, reflecting the gusuku's role as a center of religious activity. It is famous for the Hikan cherries which bloom in northern Okinawa between mid-January and early February.[/gdlr_column]
[/gdlr_row]
After the sound check we went back to the hotel to have dinner there. I was looking forward to play the next day, but also to discover more of the surrounding area.