Travel day back to Tokyo, Japan 2020
Before my departure from the Daini Fuji hotel, I made sure to pack my belongings and check out. With some free time on my hands, I planned to do some shopping and eating with Satoshi San, who would later pick me up. Our first stop would be to meet with Kazuya Nagae, the sound engineer, to retrieve the multi-track recordings on a hard drive for my journey back to Holland.
I deposited my instrument and luggage at the hotel desk, to be retrieved later when Satoshi arrived. To quench my caffeine craving, I headed across the street to a coffee shop that specialized in various coffee blends. The shop had a large coffee machine and was bustling with activity. The weather was pleasant, with temperatures hovering around 18 degrees and bright sunshine. I decided to sit outside and enjoy my coffee, which was a rare treat in Japan, where outdoor seating is not a common feature in most small shops.
Satoshi sent me a message informing me that he was on his way to the hotel, so I took the last sip of my coffee and headed back to meet him. Upon arriving, we loaded up the car and headed to a store where I planned to purchase a traditional men's Kimono. We spent some time browsing the shop, which was run by an elderly woman, and I was able to find exactly what I was looking for. I also picked up some small souvenirs for my loved ones back home.
Our next stop was to explore the local food culture, and Satoshi had a special place in mind. The restaurant was bustling with families, enjoying their meals and creating memories. The food was simply incredible, and it would be impossible to describe its magnificence in words.
After satisfying our appetites, we made our way back to Nagoya station to catch the shinkansen back to Tokyo. As a token of appreciation, Satoshi presented me with his beautiful shakuhachi flute, which is a traditional Japanese musical instrument that is quite challenging to play. I was grateful for Satoshi's hard work and dedication during the recording process and for his tireless effort in organizing this trip. Satoshi is like a brother to me and our bond is unbreakable. With a final goodbye, I made my way to the shinkansen customer service desk to obtain my ticket for the journey back to Tokyo.
The public transportation system in Japan is incredibly well-run and efficient. One of the most comfortable and stress-free modes of travel within the country is the shinkansen, also known as the bullet train. On my recent journey, I had the privilege of booking a ride on the fastest shinkansen available, a two-hour trip back to Tokyo station. The trip proved to be a productive one, as I utilized the time to secure a hotel room for my final two days in Japan, took a smoke break in the designated smoking room, and even captured some beautiful footage of the scenic landscape that was passing by. Despite reaching incredible speeds of up to 300 kilometers per hour, the journey was surprisingly smooth and relaxed, and the speed was not at all noticeable.
As I approached Tokyo station, I was engaged in a text conversation with my good friend, the talented guitarist Naoto Suzuki. Naoto is a founding member of Yuichiro's band and every time I visit, we try to coordinate a get-together. Naoto informed me that he had a performance scheduled for that evening in Ginza, but he was also passing through Tokyo station and had some free time to catch up. We arranged to meet at the station and I was thrilled to see him again.
We made our way to a bar not far from the main entrance of the station, where we chatted over a couple of beers. Our brief reunion was a great opportunity to catch up with Naoto and reminisce. After our meeting, I made my way back to the station, feeling satisfied and grateful for the time spent with my friend.
Tokyo station may be one of the largest and most well-known railway stations in the world, but it is not the one I am most familiar with as I am more accustomed to using Shinjuku station. Thus, finding my way around and locating the next train to Ueno was a bit of a challenge for me. I initially sought out a designated smoking area but soon realized that this would be a difficult feat to accomplish as smoking is generally not permitted around Tokyo station.
As I strolled along the right side of the station, I came across a row of izakayas situated beneath the railway tracks. I knew that smoking would likely be allowed inside and decided to give it a try. The atmosphere was cozy and inviting, and I soon found myself engaged in a conversation with a Japanese couple who were on a date. They were both fluent in English, and we shared some food and chatted about various topics. The couple was friendly and welcoming, making my experience at the izakaya a memorable one.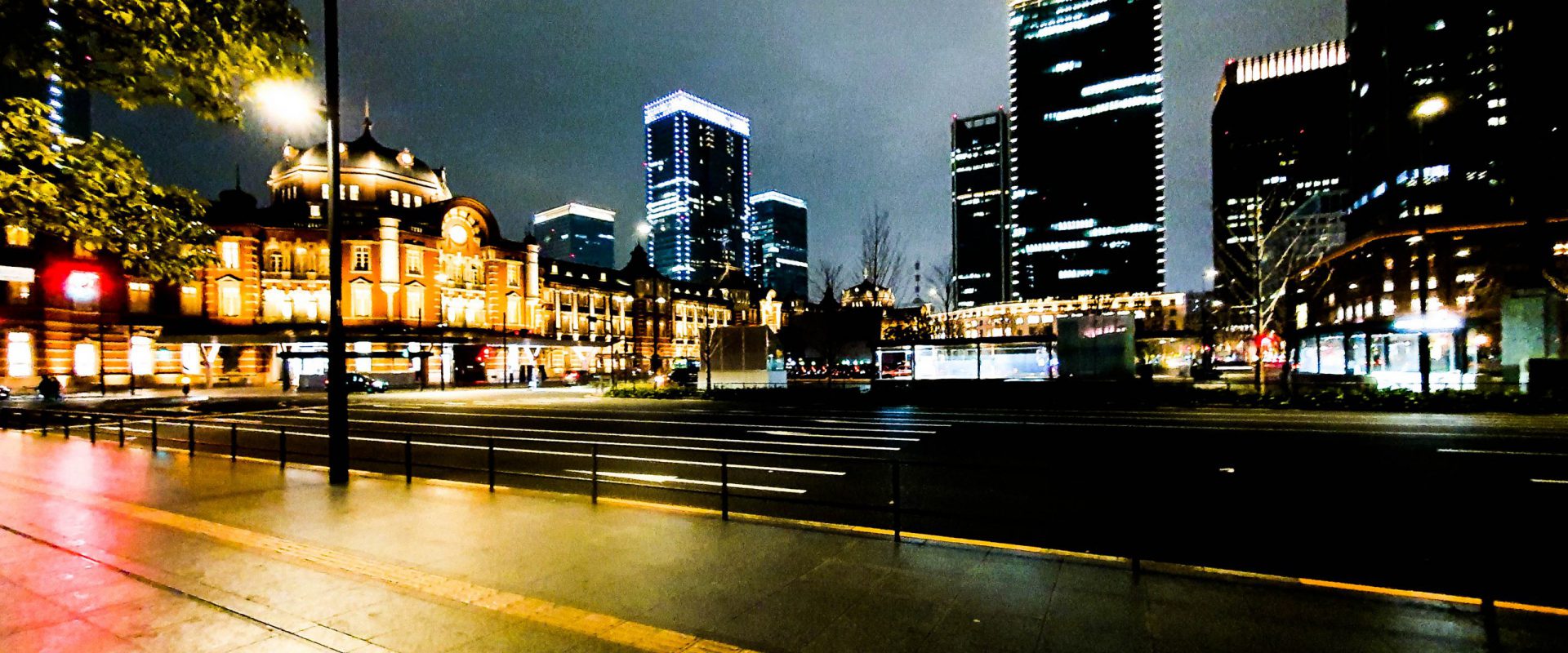 After completing the intermezzo, I hailed a taxi and made my way to my hotel located in the Ueno neighborhood. Upon arrival, I checked into my room, deposited my belongings, and ventured out in search of a restaurant with a unique atmosphere. Unfortunately, the weather was inclement and rainy, reminiscent of a scene in a movie, but I was familiar with the area and knew my way around. The daily market known as Ameyoko transforms into a lively hub of bars and food vendors in the evenings, so it was not difficult for me to find a place to eat. As is often the case during my travels to Japan, I had the opportunity to meet new people and make new acquaintances. After indulging in a satisfying meal, I returned to my hotel for some rest. The following day, I had plans to meet up with more friends and do some shopping.