The Tokyo's Bad Boys Story
[gdlr_row]
[gdlr_column size="1/3″]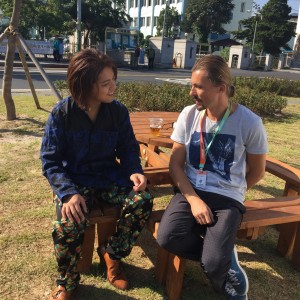 [/gdlr_column]
[gdlr_column size="2/3″]
What started as a onetime adventure in China in 2011 became a whole new journey. During this tour with the band State of Monc I met Yuichiro Tokuda, a Japanese saxophonist who was also touring China at that moment with his group RALYZZDIG. We visited each other concerts and after this tour stayed connected via the social media highway.
In 2014 I got invited by Yuichiro to join his group for an extensive tour true Japan and Korea to celebrate the 10 year anniversary of his band RALYZZDIG. During this tour I had the opportunity to play with many great players from the Japanese jazz scene and already I was thinking about my 'dream team' and plan to record an album in Japan with these jazz cats.
[/gdlr_column]
[/gdlr_row]
Back in Holland I started to write tunes inspirited on my journey and musical encounters and in 2015 I invited Yuichiro for a short club tour true Holland to try out some of the new tunes I wrote. Later that year I traveled back to Japan to record the album, Joris Posthumus Group, 'Tokyo's Bad Boys'. Together with Satoshi Tokuda , double bass, Gaku Hasegawa, drums, Shunichi Yanagi, piano, Yuichiro Tokuda, alto sax and Yuki Nakae, tenor sax I spent 2 days in the studio. We recorded the album Tokyo's Bad Boys with sound engineer and owner of NK SOUND TOKYO, Neeraj Khajanchi.
[gdlr_video url="https://www.youtube.com/watch?v=NEmcCEEP-gM" ]
Back in Holland the album was mixed by Udo Pannekeet and Pascal Vermeer at Wedgeview Studios and the album got mastered at Sterling Sound New York, by Steve Fallone. September 2016 the album was released on the Challenge Records label and got great reviews by both Dutch press and international press. In November of that year we did an album release tour true Japan, playing on some of most beautiful stages in Japan.
Now it's time to present the new album and band to the Dutch public and in April 2017 we have a tour with 9 concerts on some of the nicest stages in Holland.
Jazz Station, Brussels, Belgium. 31/3/2017
Blue Note Club Sessions, Eindhoven. 1/4/2017
Porky en Bess, Terneuzen. 2/4/2017
Lux, Nijmegen. 4/4/2017
Paradox, Tilburg. 5/4/2017
LantarenVenster, Rotterdam. 6/4/2017
Bimhuis, Amsterdam. 7/4/2017
Transition Festival, Utrecht. 8/4/2017
Brouwerij Martinus, Groningen. 9/4/2017
[gdlr_row]
[gdlr_column size="1/3″]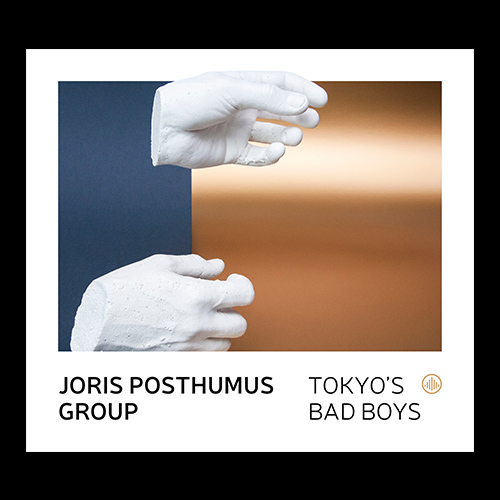 [/gdlr_column]
[gdlr_column size="2/3″]
'A fantastic album, full of steaming collectives and sparkling solos' Coen de Jonge – (Jazzism)
'Tokyo's Bad Boys is an album bursting with speed, love of  music, spirit, technical expertise and an ultimate eye for detail'  Rinus van der Heijden – JazzNu
'Joris Posthumus is an inspired postbebop alto saxophonist who makes a deep impact on the Dutch jazz scene with his second album Tokyo Bad Boys ' Mattie Poels – Music Frames
[/gdlr_column]
[/gdlr_row]