Japan tour 2018, day 4
City Café, Toyota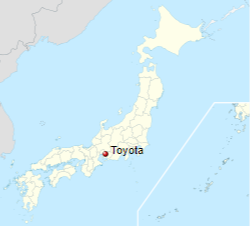 We woke up kind of late, we were going to play in City Café in Toyota that day.  The plan was to go out for supreme ramen this time but when we got there the place was really too busy and we would not make it in time for sound check so we decided to drive on to Toyota.
Toyota is located in north-central Aichi Prefecture, and is the largest city in the prefecture in terms of area. The city area is mountainous to the north, with peaks averaging around 1000 meters in height along its northern border with Nagano and Gifu Prefectures. Much of the mountainous northern portion of the city is within the Aichi Kōgen Quasi-National Park. Several of Toyota Motor Corporation's manufacturing plants, including the Tsutsumi plant, are located here. The longstanding ties between the Toyota Motor Corporation and the town of Toyota-shi, formerly known as Koromo (挙母市 Koromo-shi), gave the town its current name.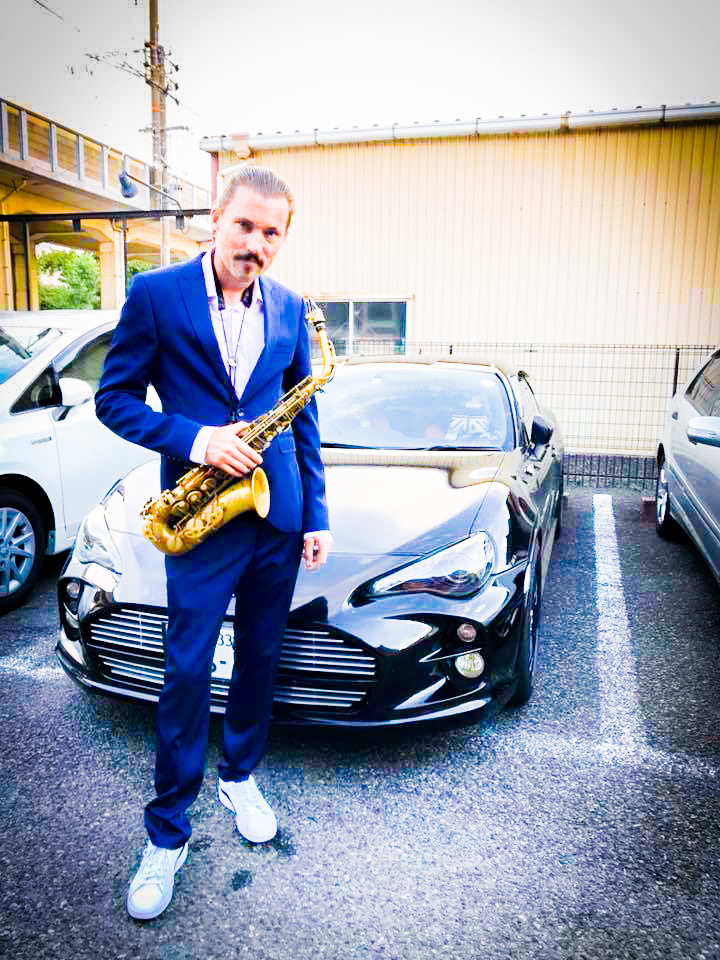 It was so nice to see both Gaku and Shunichi back after we played together at the Norh Sea Jazz in 2017. To be honest, first I met Gaku, Shunichi a.k.a Mr Bean was at a local copy shop to print out his parts for this tour so I he came a little later.
This concert was promoted by Masako Hiraiwa and she did a lot of work to get people attention. The City Café has a wonderful owner, Tomiko Ohya and she is a big fan of jazz in general. This show would be the first time I would be able to hear the 3 horn arrangements I had made for this tour so I was really looking forward to hear it. Both Gaku and Shunichi were playing and sounding perfectly within this group sound and together with Nana and Yuuki the balance of the colours was sounding great. To have the original ritme section back, with Gaku and Shunichi made it all feel very comfortable.
The gig was a great success, so many people came, almost full house and I was very thankful for all the work  Satoshi, Masako Hiraiwa and Tomiko Ohya had done to make this early evening a beautiful experience. After the show we took some time to make group pictures and I spoke with lots of people.
Check out all the photos from Mr. Kiyotaka Adachi HERE!
[easy-image-collage id=7031]
Satoshi and I packed up and drove to Nagoya, I would stay at hotel Daini Fuji for 2 days. Gaku and Shunichi were staying in a different hotel close to mine that night so we made an appointment to meet somewhere and have some food and drinks. Before Satoshi dropped me of at the hotel, we first made a quick stop at another jazz club in Nagoya, Star Eyes. A friend of Satoshi and me, pianist Shota Watanabe was doing a gig there.
We just walked in when they were playing there last tune. It was cool to see Shota again, he has been in Holland and visited me. We agreed to meet the next day at the club Lovely. Ofcourse I met the owner of Star Eyes and gave him the Tokyo's Bad Boys Album.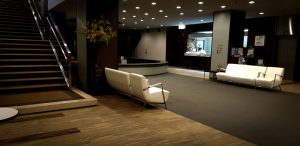 After checking in at the hotel and dropping my stuff in my room I walked to the place I would meet up with Gaku and Shunichi. The place they were at was going to close soon, so we decided to find another place to spent this evening together. This night became a long night with friends, great conversations and lots of joy.
[gdlr_column size="1/3″][/gdlr_column]
[gdlr_column size="2/3″]
[/gdlr_column]