Japan Fifth Day
5-9-2015 The fifth day, of to Narita
As usual I started my day with a coffee at the Starbucks. Today we had to take a little drive to Narita, where there is a cool club I also played last year, Cloud 9.
Together with my friend Satoshi we left the hotel and started our journey to Narita, a cool drive with great scenery around us. Narita is more in the south of the Shiba prefect and is greener and nature based. Also for Satoshi it was a cool trip, so we both enjoyed the surrounding. Fields with rise and soya around us and hills filled with bamboo.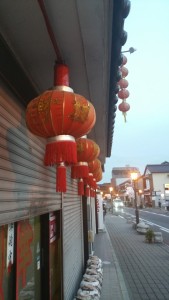 As we arrived in Narita and found a parking for the car I strolled around in the Centre of Narita. It's a place where lots of tourists come and the streets have a typical Japanese feel. Next to the club there was a café where I also went last year, so I went in said hello to the owner a got a free drink, Hoegaarden Beer.
After a short sound check the guys went out for a fast meal, and Satoshi found the perfect bar for me, Jetlag Club. As I am not a great eater before any show I just wonder around the streets close to the venue, it was getting dark already.
We did 2 sets a Cloud 9, and the place was packed full with fun people. The band was hitting it hard this night, great energy. After the show I talked with some people, packed our stuff and went on to the car for the travel back to our hotel in Kashiwa. The next day we were going to check out because the last gig was going to be in Tokyo. Also the studio was there so I would stay this second part in the same hotel, hotel Listen.
[gdlr_video url="https://www.youtube.com/watch?v=UiWucwiqNYU&feature=youtu.be" ]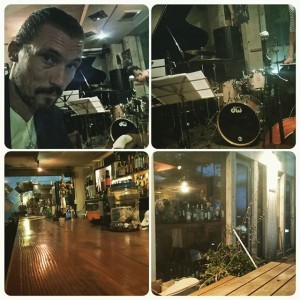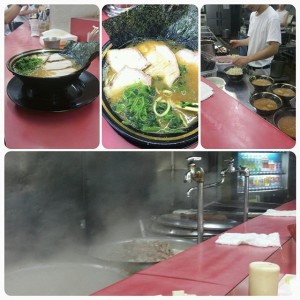 Before we were going to sleep Satoshi found a good ramen shop that was still open at this late moment in time. I have some footage of this, the whole line with guys working there, really cool to see. After this late night snack we got back in the hotel, changed our check out time to 12 o´clock. My night was like all the others, staying up, skyping and Facebook.