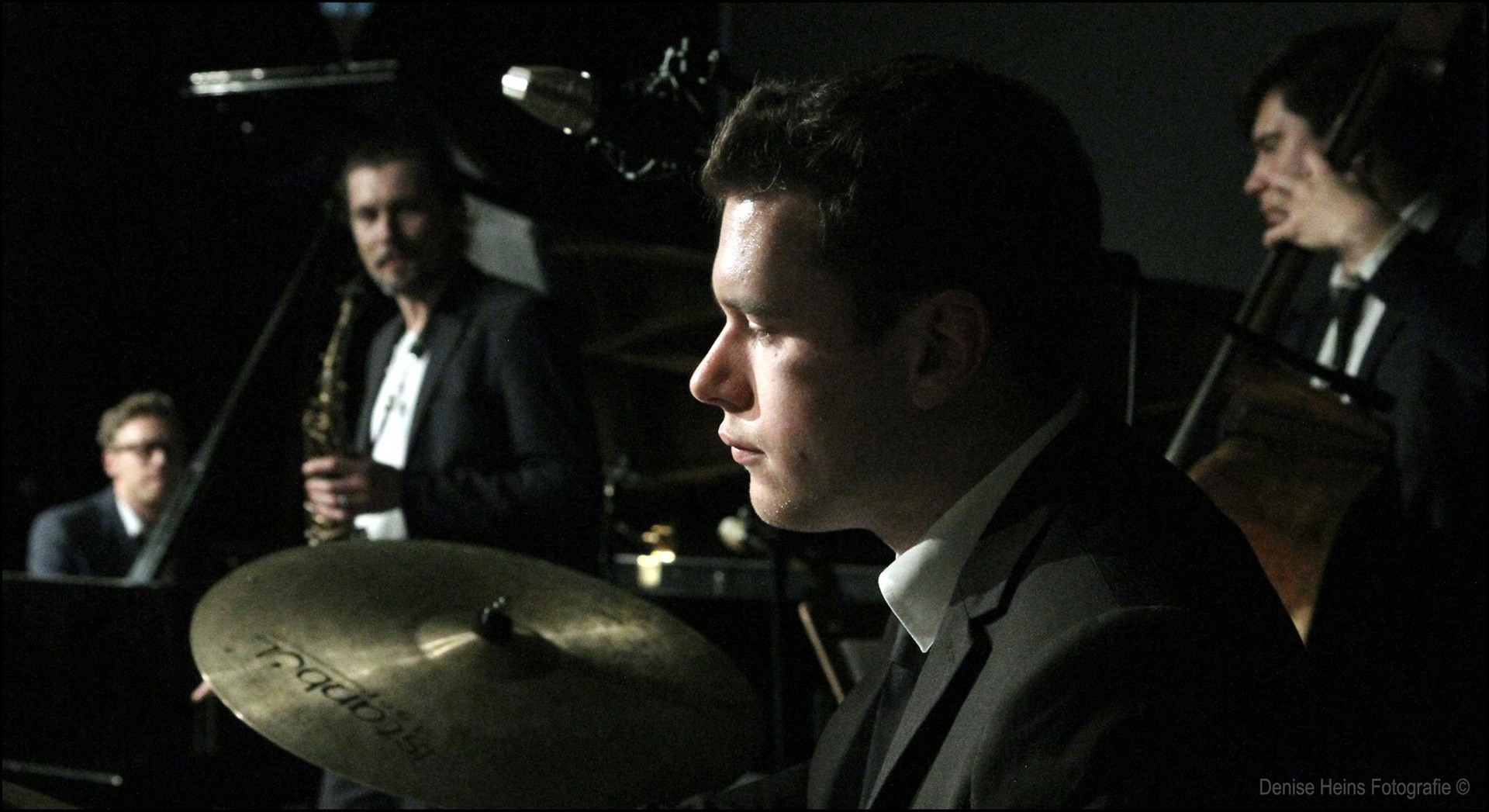 Jacob Bedaux Quartet live recordings and video
 It was a great afternoon with Jacob Bedaux Quartet. We did a show at the Azijn Fabriek in Den Bosch. This show was recorded, both audio and video for broadcasting on Youtube.
Together with Sander Smeets, drums, Matheus Nicolaiewsky, Double Bass we did 2 sets of mostly new song written by Jacob and me. This is the first step to an album recording we will be doing later this year.
Will keep you posted about this new group true my website
Photo by Denise Heins, drawings by Peer Wolkers